© David Fullwood all rights reserved 2021
Football Connections
Click thumbnail to enlarge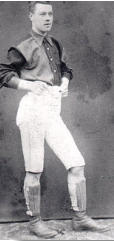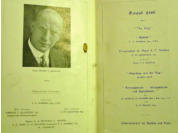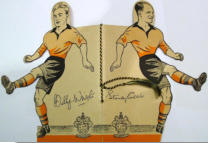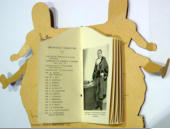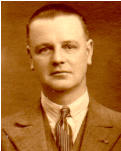 Harold Thomas Fullwood - an
Alderman for Wolverhampton
Borough Council who became
mayor and Managing Director of
The Staffordshire Tyre Company
was associated with
Wolverhampton Wanderers FC.
Left: A "Toast List" for a
dinner organised by Harold
Fullwood in honour of
Major Frank Buckley
considered by some to be
one of Wolverhampton
Wanderers greatest
managers.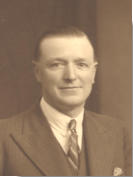 James (Jim) Fullwood was MD of the Shropshire Motor
Tyre Company based in Shrewsbury, a sister company
to Staffordshire Motor Tyre Co. Jim forms another
football club connection as he became a Director of
Shrewsbury Town FC.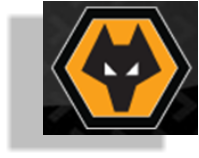 Left: A photo of James Treen
Fullwood circa 1880, in an unknown
football strip. He played both for
Wolverhampton Clutha in the
Walsall league and for The Stafford
Road Football Club "The Roaders" a
rival team to Wolverhampton
Wanderers.
Edward Fullwood (Wolverhampton
Mayor in 1967) presenting a bowl to
John Ireland a Wolverhampton
Wanderers Director after their
successful tour of the USA.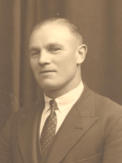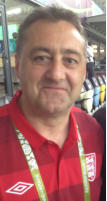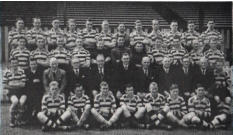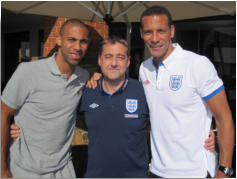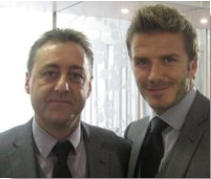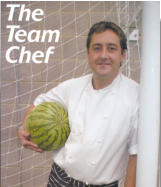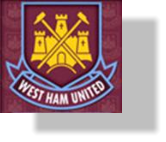 My cousin Tim De'Ath (grandson of Frederick
Walter Fullwood) who was formerly West Ham
United's team chef but is now player liaison for
the "Hammer's" and fulfills a similar role for the
English national side.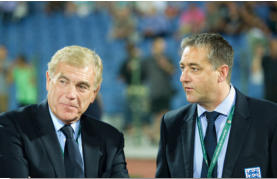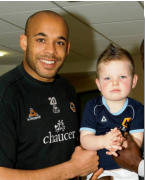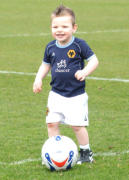 Left: Two "Matt's"
together. Former Wolves
goalkeeper Matt Murray
and my grandson
"Matty" a Wolves mascot
during the 2006 season.
Above: A booklet produced for the 1948-49 Wolverhampton Civic Banquet to Stan Cullis and Billy Wright. Harold Fullwood is a member of the
organising committee as a Wolverhampton councillor. Harold attended with his two sons Jim Fullwood and Ted Fullwood who are named on
the guest list.
James Treen Fullwood
Matt Murray & Matty
Harold Fullwood
Ted Fullwood
Tim De'Ath
"Jim"
Fullwood
"Harry" Fullwood

Harry Fullwood was a Director of Walsall FC and he can
be seen below in the Walsall team photo of 1948/49
season. Harry is on the second row from the front and
seated fourth from the right hand side.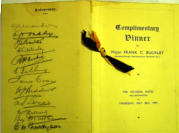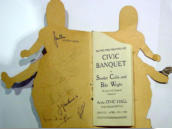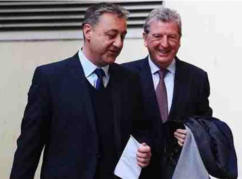 Tim De'Ath with David Beckham
Sir Trevor Brooking with Tim De'Ath
Tim De'Ath between the Ferdinand brothers
Anton and Rio
Tim De'Ath with the England Manager
Roy Hodgson

Family connections to English football teams